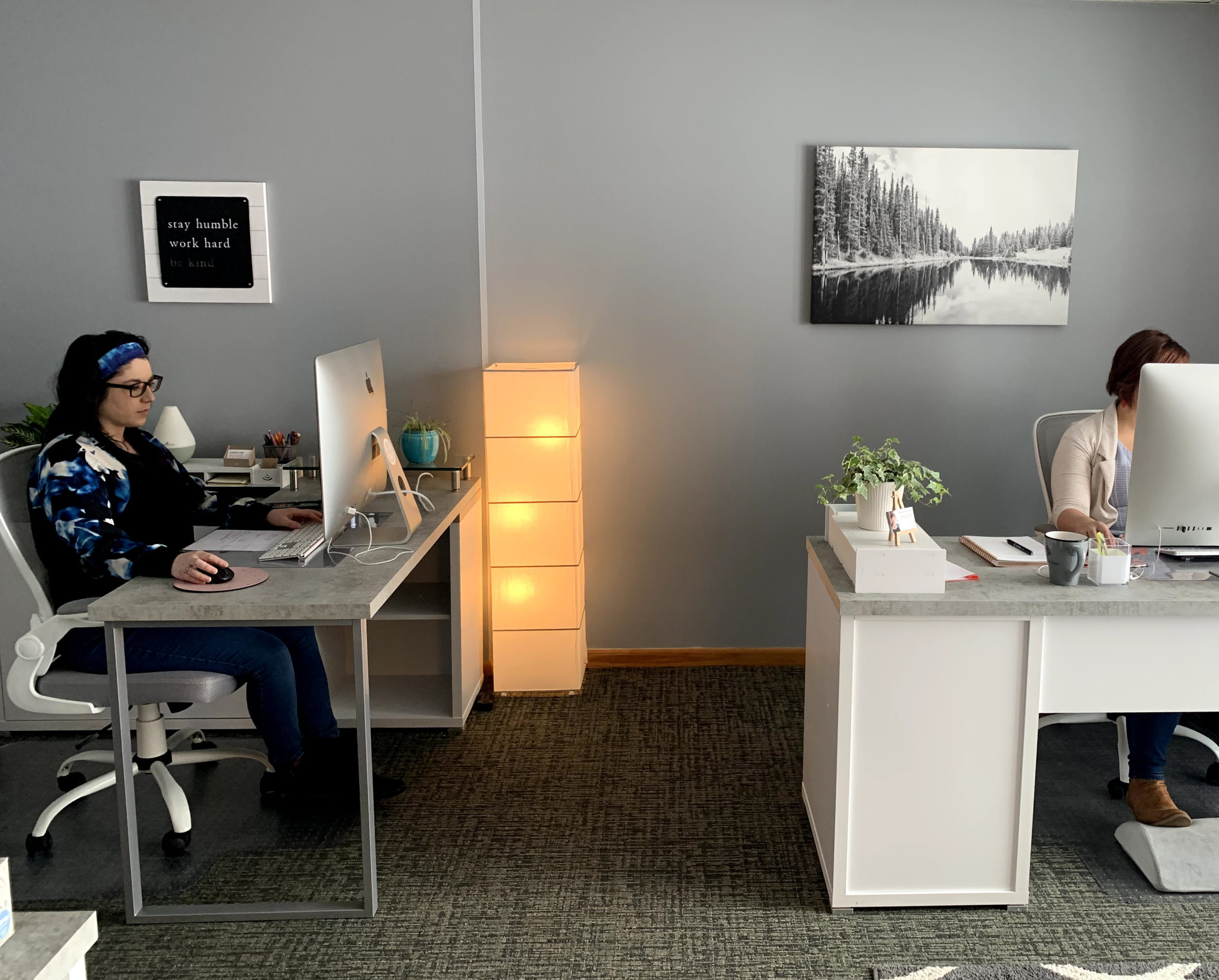 Send us A video!
To apply, please send a video through Loom (or preferred platform) to introduce yourself and why you are the fit for this job!
Email video to sarah@evolvecreative.com
If you like the opposite of monotony, this job is for you! We work with businesses all over the country and they always have a unique challenge we help to solve! Founded in 2004, Evolve Creative is a growing and innovative creative agency in Bemidji, Minnesota. We are looking for an outgoing, friendly person that excels at customer service AND organization to be our next Project Manager.
The Project Manager plays a pivotal role in keeping projects moving internally and managing the client's expectations. You will engage with the client to gather information and understand the overall direction of the project request. Proactively work to move the Creative team members toward completion of project deliverables and supports the team in various administrative activities by building project schedules, forecasting hours for projects, coordinating with different teams to ensure that projects start and finish on time, that all stakeholders have reviewed and approved in a timely manner, and enforce process during projects.
In an agency setting, project managers work with their assigned teams to complete projects that are received from account managers. You may manage several projects — in several different industries – all at once, and you need to keep your team on time and on task. It's imperative to be able to multitask and manage others.
Essential Duties and Responsibilities:
Works with key team members to create and manage project timelines and resource plans, and communicates job details to all parties involved
Coordinating, scheduling of meetings; taking notes and distributing; follow up on actions
Ensure timeliness and quality of client deliverables
Assist in managing the project process and updating of all materials
Plan out Project Timeline
Improve existing processes
Ensure on time, accurate project execution
Prioritize & manage multiple projects simultaneously
Produce timely and accurate project status reports for internal reference
Attention to detail and proactive in evaluating recommending, and implementing opportunities to improve internal tools and processes
Flexible in supporting the creative team on a wide variety of administrative duties
Strong client relationships at the administrative level
Qualifications:
Excellent, proven organizational skills, including strong attention to detail and managing multiple projects simultaneously.
2-4 years of course work or experience in client services/account management in a direct marketing agency or a combination of agency/client side
Experience using digital workflows/project management software a plus
Strong listening and superior relationship building skills.
Bonus Qualifications:
Assist in writing Marketing Plans and developing presentations
Sales skills
User Experience knowledge to help plan out sitemaps
2-4 years working in an agency or consulting firm
We offer a competitive salary with great benefits.