What's Better for Your Business?
Wix or WordPress? What's the better platform for your business? Each has different structures, capabilities, costs and more. Whether you're building a new site, or refreshing your current – we're here to help you walk through each platform and find the best fit. 
Website Platform in a Nutshell
A website platform is what your website is built on, or the foundation of your website. It's generally recommended to select a website platform with a CMS (content management system.) Evolve Creative developers offer expertise in the following platforms: Wix, WordPress, BigCommerce, Shopify, 3D Cart and WooCommerce.
What Exactly Is a CMS?
A CMS (content management system) allows you to create and update website pages without having to know website coding language. Cool, right? But a CMS does much more than help manage the text and image content displayed on webpages. They have evolved to help design the look of websites, track user sessions, handle searches, collect visitor comments, host forums and so much more.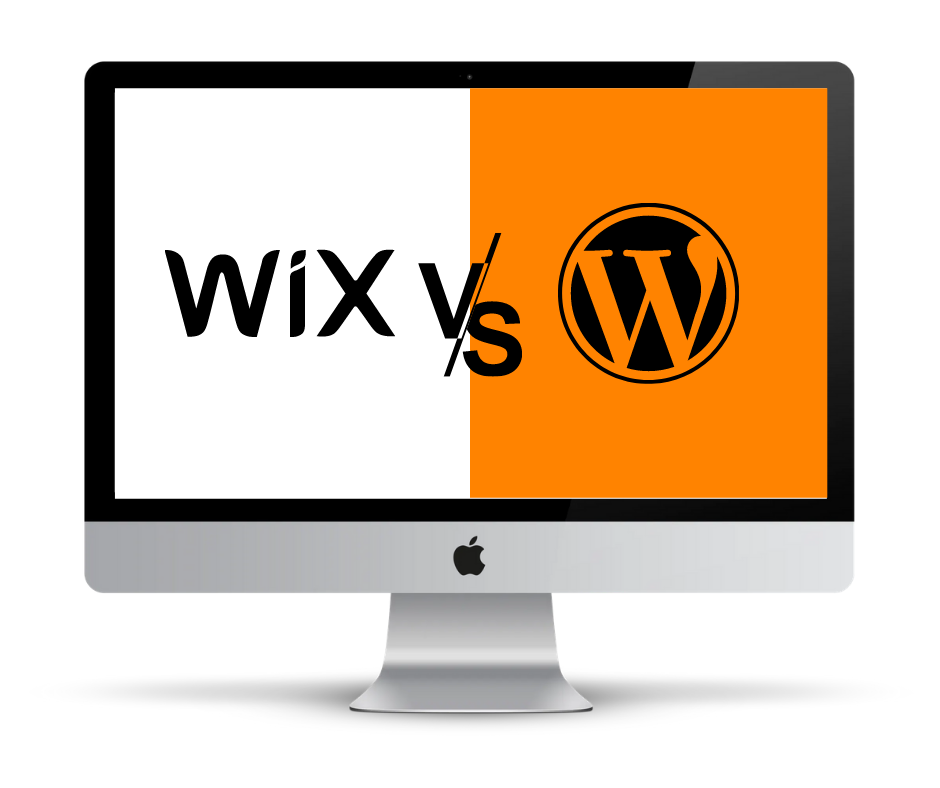 Why Wix?
Wix provides a user friendly website building platform to millions of users around the world. Not only is it affordable, but with their easy-to-manage builder and CMS (online page editor), it's marketed as the ideal platform for beginners. This particular platform is a solid option for startups, small businesses or organizations looking for a 'brochure style' website – which provides general information about their business, products and/or services. Because you can't change themes after a Wix site is launched, it's best to have 10 pages or less.
Wix sites are also mobile-friendly and can be built and launched all within a single interface. With over 300 web apps, features can be added like online chat, bookings, calendars, analytics and more. Their hosting service is very reasonable at $225 annually and includes site back-ups and security. After the site is launched Evolve Creative will provide up to an hour of training so you can edit and update your site with ease. Or we can take care of any future edits you may have at our hourly rate.
Last, but not least, Wix makes SEO easy by creating a customized plan for your website. Our developers can easily enter in your keywords, optimize page titles, add metadata to pages, etc. Wix also provides an SEO checklist to follow to make sure your website will rank high in google.
Key Takeaways
Best for sites 10 pages and under

Great for startups, small businesses and organizations

All in one solution - CMS and hosting under single interface

Very affordable 

Easy-to-manage online page editor

Reasonably flexible tax and shipping options

Customized SEO plan
Need Ecommerce?
Wix makes it particularly easy to sell products online. The Wix Business Unlimited plan, for example, is $27 per month and allows businesses to sell both physical and digital goods while tracking what you have in stock. This means you could sell anything online from clothing to membership fees and beyond. Click here to learn more about all of the ecommerce plans available. Please note: There are restricted products and services that cannot be sold through Wix, so please check here to ensure yours is not on this list. 
Taxes
Tax is always a stickler, but automated tax calculations are now available in Wix if you are on a Business Unlimited plan or higher. However, be weary as some limits apply - 100 transactions a month on 'Business Limited' and 500 a month on 'Business VIP.' Click here to learn more about Tax with Wix.
Shipping
Shipping rates can be set per region or you can configure rules to calculate shipping based on weight, price, or flat rate. The USPS does give out shipping discounts as well depending on your plan. Click here to learn more about shipping with Wix.
Payment Set-up & Transaction Fees
There are several ways to set up payments. If you don't already have a payment processor, Wix Payments provides sellers an all-in-one, convenient way to manage their online transactions. There is a 2.9% of the transaction amount + 0.30 USD and no chargeback fees. Below are a few other options available:
Credit Card:

Connect to a third-party payment provider (e.g. Square, Stripe) to accept credit card payments. Credit cards charge 2.9% of the transaction amount + 0.30 USD and a potential $15 chargeback fee (if you don't win a dispute).

PayPal:

Accept payments through PayPal. Note that if you select the PayPal option, customers can pay by credit card even if they do not have a PayPal account. Paypal charges 2.9% of the transaction amount + 0.30 USD and a potential $20 chargeback fee (if you don't win a dispute).

Manual

: Accept cash, payment through apps, checks, bank transfers, or any other form of payment that is not tracked online. When selecting this method, customers see instructions at checkout explaining how to complete payment. 
Don't miss out on our tips!
Submit your email to receive the latest tips & tricks to help your business succeed!