Visit Bemidji came to us to improve their visual marketing through Videography & Photography. In addition, we partnered to create them a brand new, custom website design!
This website is a comprehensive example of our team's full rounded skill set. Starting with elaborate design and detailed development, we were able to bring the site to the next level with show stopping photos and video content. The website is also fully optimized for a mobile user experience. We are excited to partner with Visit Bemidji and show off our agency's hometown in it's full up north glory!
Website
Video
Photography
Social Media
Tourism
Destination Marketing Organization
As the tourist marketing team of our community, Visit Bemidji's mission is to strengthen our region's economy through the promotion of travel and tourism. We proudly promote the natural beauty of our region, the spirit of our community, and our unique attributes!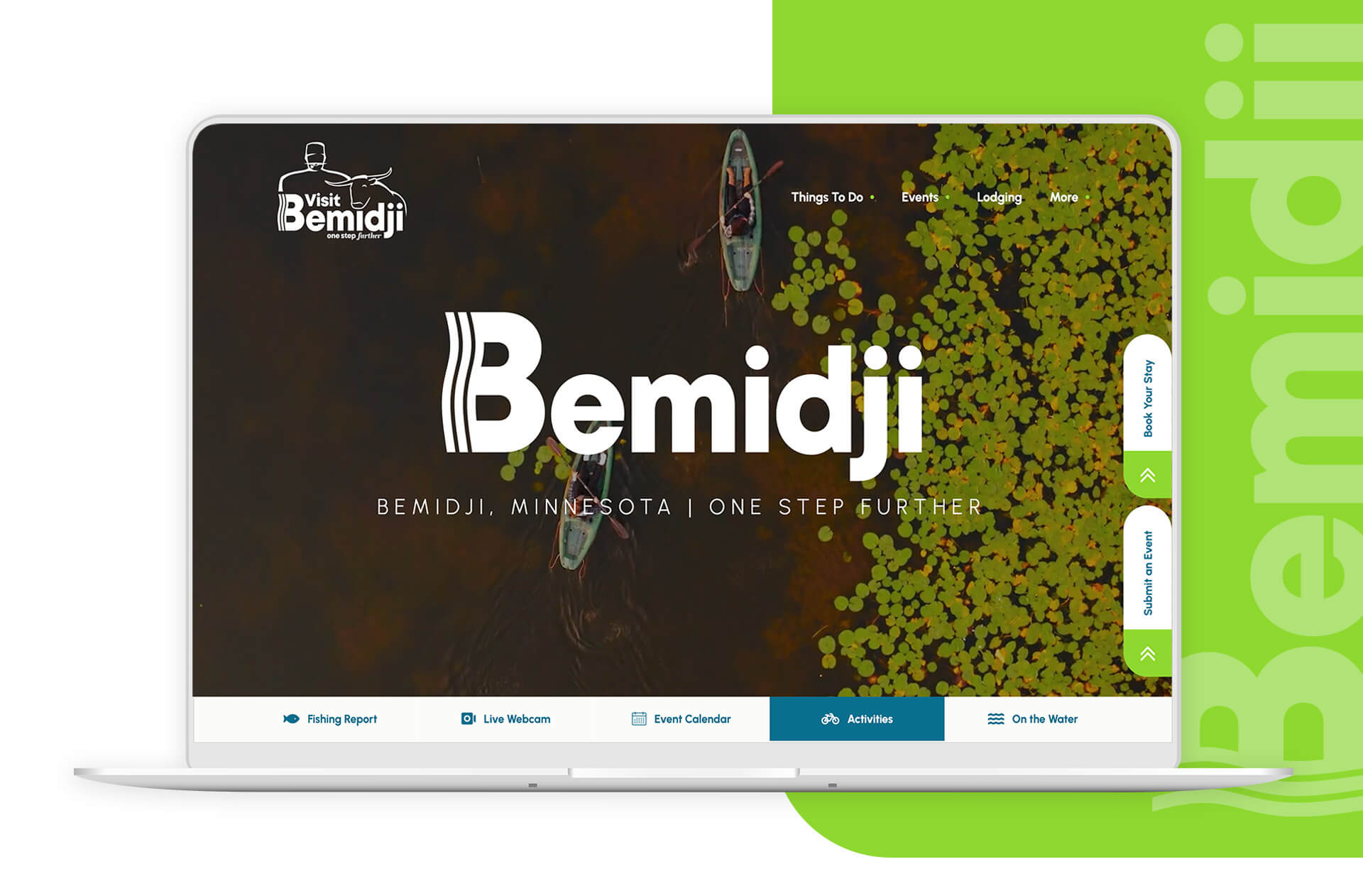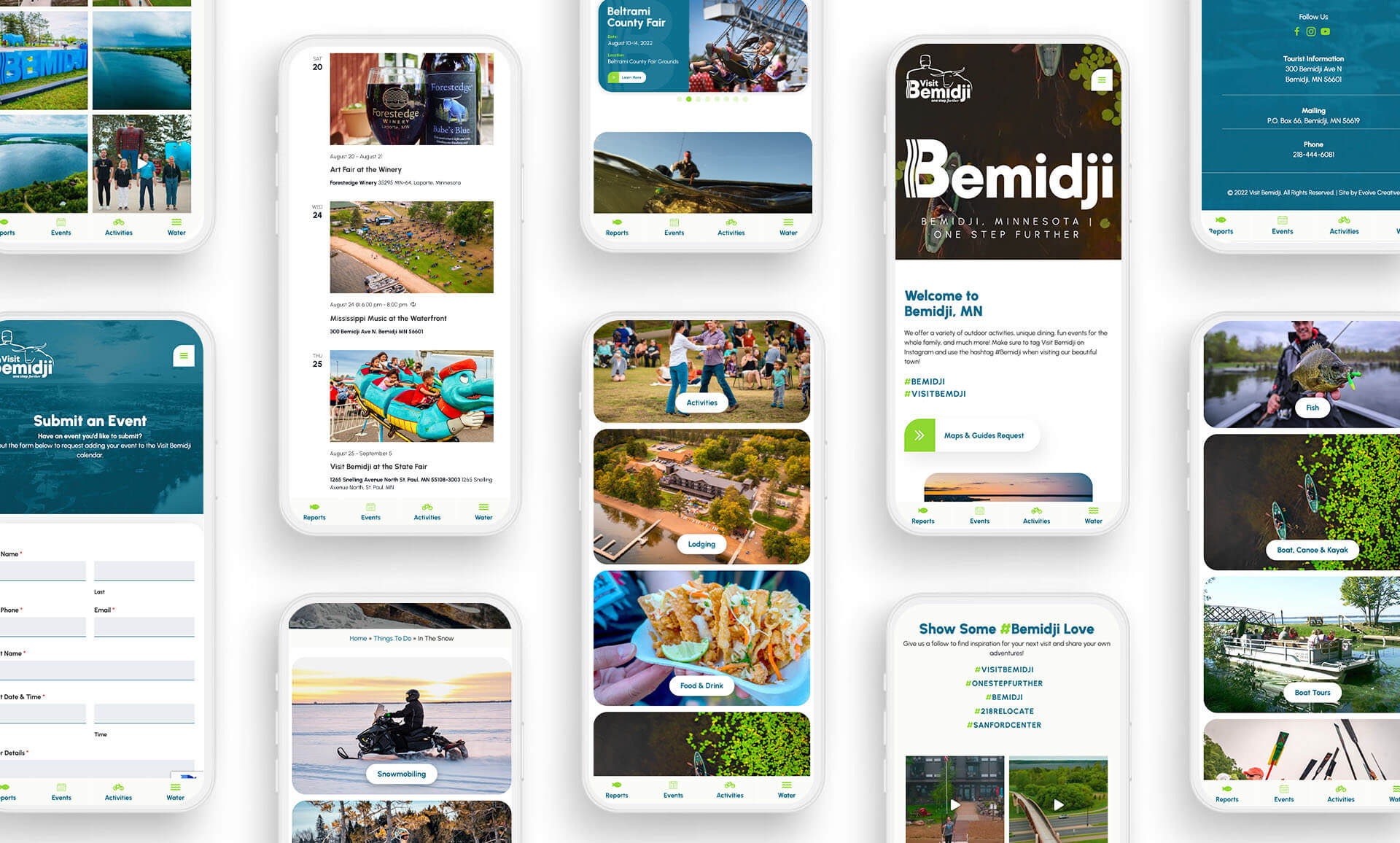 Evolve Creative is a top notch company, we are very lucky to have them Bemidji! We've had the pleasure of working with Andrew Hanson (videographer) and cannot say enough good things about how positive of an experience it's been. We even had a SUPERBOWL TELEVISION COMMERICAL produced by them which aired this past season! We look forward to continuing to work with such a talented group of marketing professionals!
Assistant Director, Visit Bemidji